Info for Producers and Agents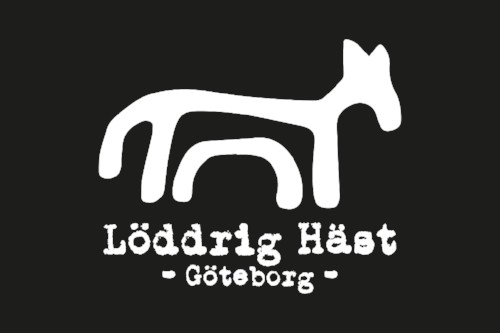 Löddrig Häst AB – Gothenburg, Sweden
Löddrig Häst, which means Foamy Horse is a family business incorporated in 2016 on the westcoast of Sweden.
We specialize in hand crafted, artisane wines from small producers in Italy and France and will eventually introduce other regions as well. We are currently looking into Galicia, Spain and some other European regions. New World Wines is further down the line and not in our center of attention for the time being.
Our wines are sold at fine dining restaurants in the Stockholm and Gotheburg area and via the State Monopoly to retail clients. Our main focus is, however, restaurant sales with expansion plans throughout Sweden and eventually other Nordic countries.
A typical Löddrig Häst Wine has the following characteristics.
· Artisane wines of very high quality.
· Small production
· Estate grown grapes
· Sustainable argriculture
· ECO/BIO-conversion is a plus, but not a must. There should however be an open and transparent policy explaining how fertilizers and pestisides are being used together with a plan for improvements. We will of course not tolerate any cheating with additives
· Passionate winemakers who are not affraid to go against the flow. We like Rebels, outsiders, punk rockers and next generation winemakers who will not compromize when it comes to their vision.
· We love good storytelling – for us to become passionate about your wine we need to hear all the stories surounding the production.
When selecting a new wine in our portfolio, we would typically sample a few bottles and read up on the winery and analyze market data. This is followed by a visit to the winery for the full tour and a thousand questions. We would then bring home a test collection of 5-10 cases per wine and try them out on selected clients. If we at this stage chose to include a new wine in our portfolio we would typically order a pallet and initiate focused marketing and sales efforts including winemaker dinners at selected restaurants where the winemaker's participation is expected.
If you have a wine that you believe would strenghten the Löddrig Häst portfolio you are more than wellcome to contact us.
Please be aware that we receive hundreds of mass e-mails every month from winemakers all around the world, so it is helpful if you write in the heading that you have read and understood the Löddrig Häst philosofy, so we don't miss your e-mail. We get too many e-mails from companies representing mass produced industrial wine that are not within our business scope.
Kind regards,
Löddrig Häst